Desk
Desk
Pre-Order Nack Desk
Ships in 8 weeks
The original Nack Desk. A beautiful work-space that prioritizes
comfortable use, organization & customization.
59" wide x 29" deep x 2.7" tall
Base or Legs not included by default.
Solid baltic birch isn't light. It looks wonderful but you don't want a solid 3-inches of plywood. We took out as much as possible to give you a sexy-look with maximum cord-space inside.
Everyone has a bunch of little things they keep at their desk. Instead of putting it on your desk, why not put it in your desk?
Cords are a necessary evil, don't let them win. We've got a bunch of ways to control that spaghetti mess.
We love to run our headphone cord out the side. No more tangling in your chair.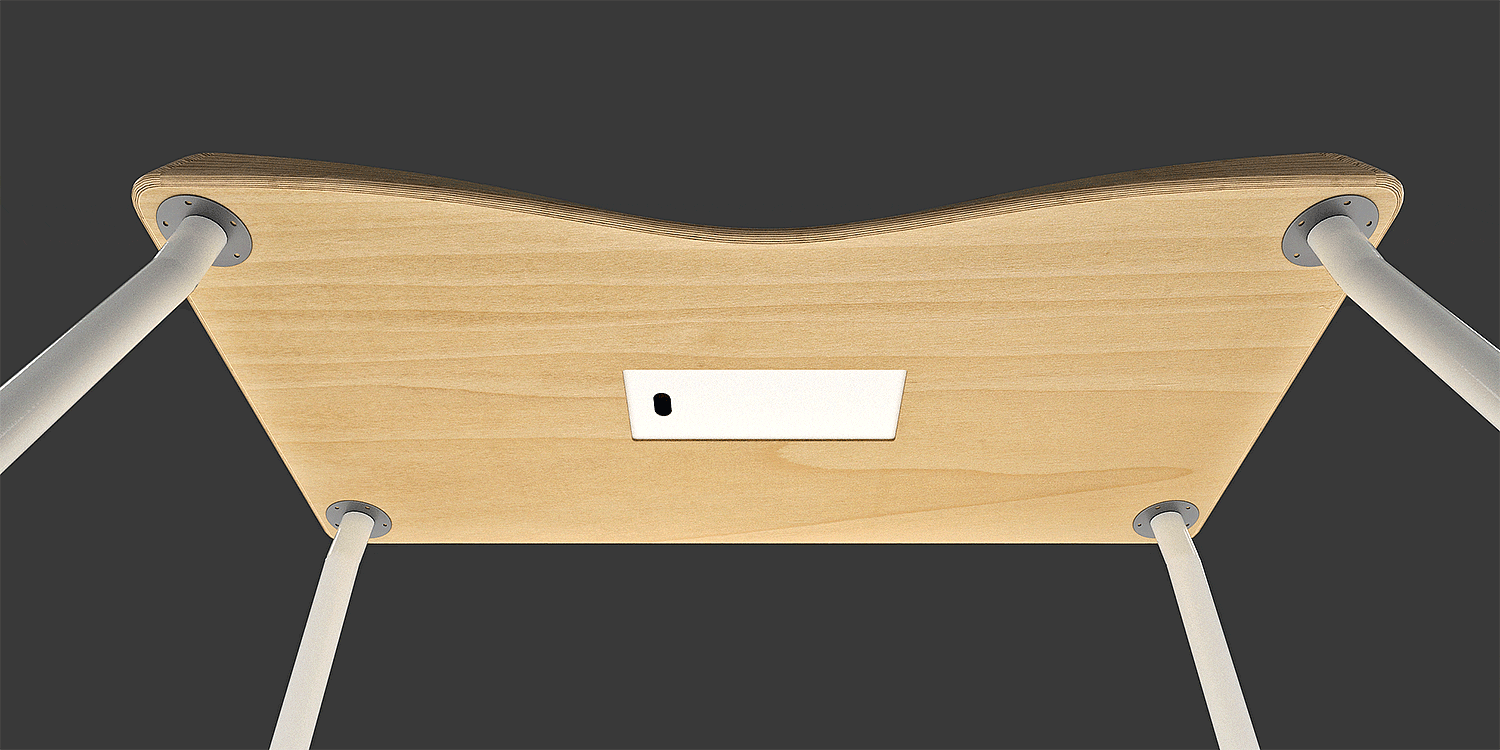 Get to the center of your desk quickly. With the flick of a finger, you can disconnect that charger and be off.